Creating a New Drawing
Click on the File Menu and select New to create a new drawing from the main application window.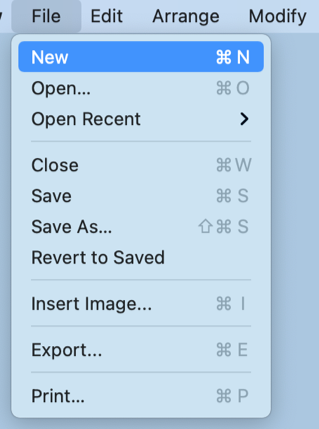 Next, choose a template to use for the new drawing by clicking on the desired selection. The currently selected template will have a black box around it.
Click on Choose in the bottom right corner to create the new drawing or press on Cancel to exit this window without making a selection.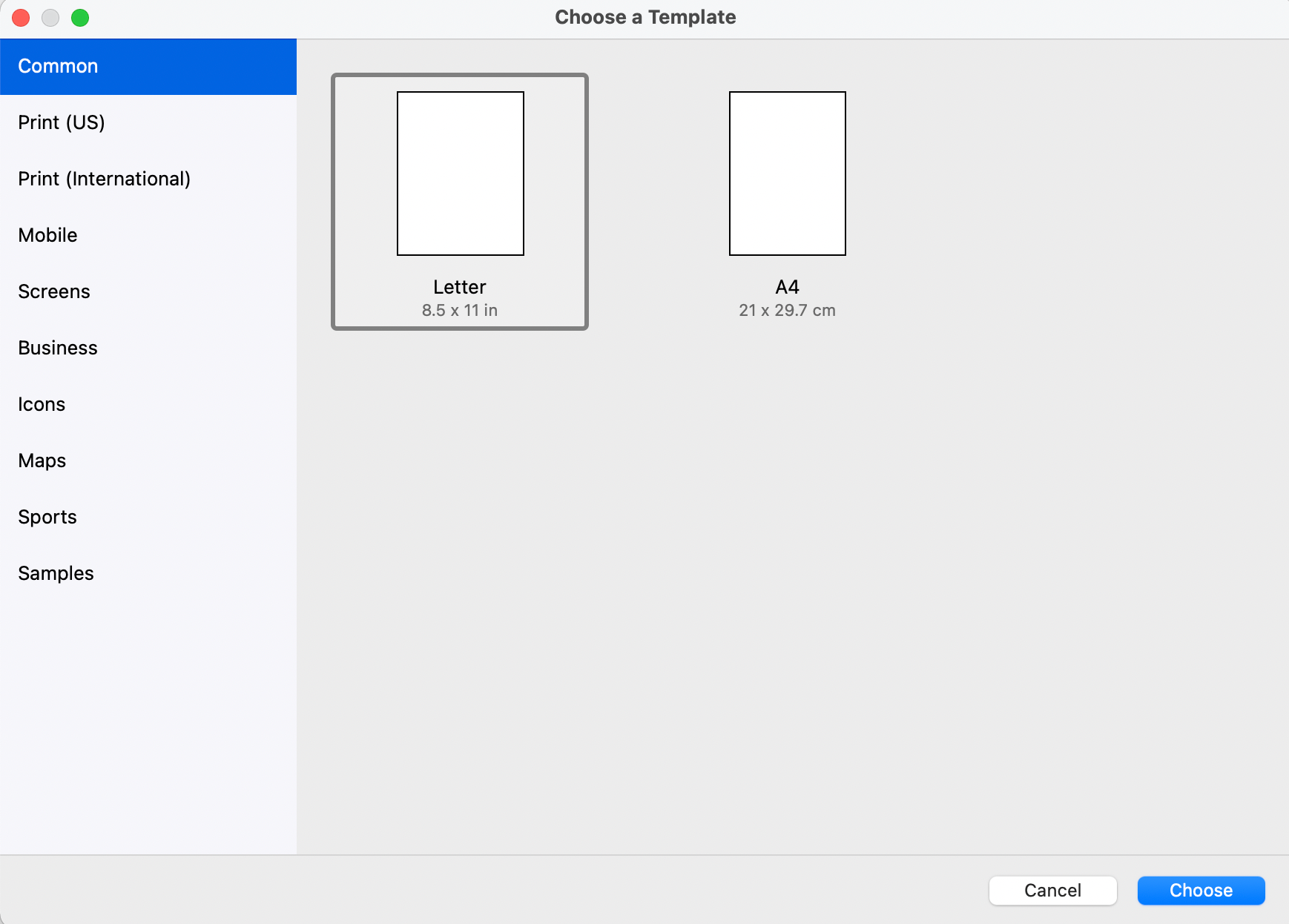 The display selection defaults to Common; however, you can click on the Template Type Option (Print, Mobile, Screens, etc.) in the left selection panel to view additional options.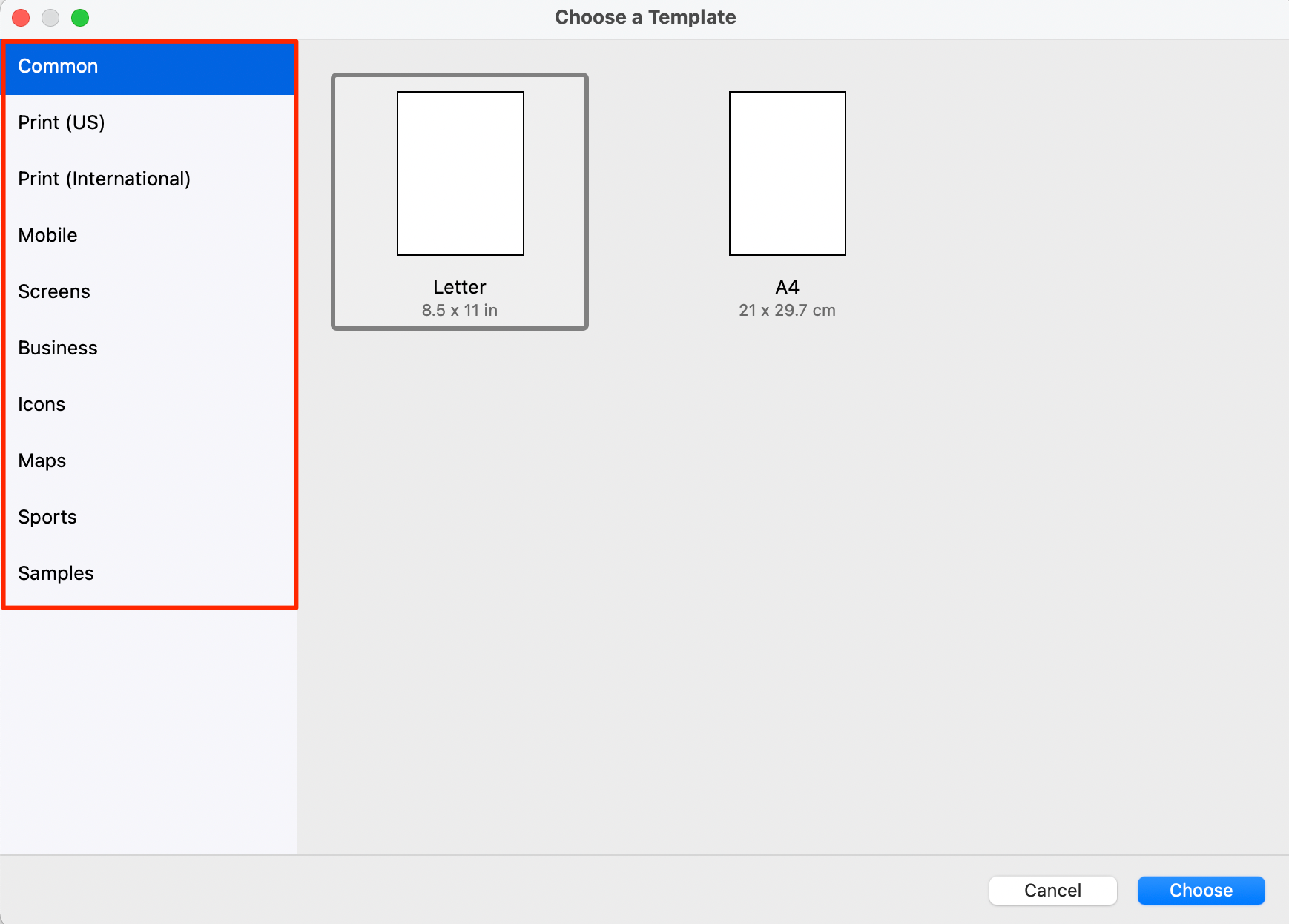 Click on an item within the menu to make a selection and all available templates for that selection will be displayed. In this example, Mobile has been chosen: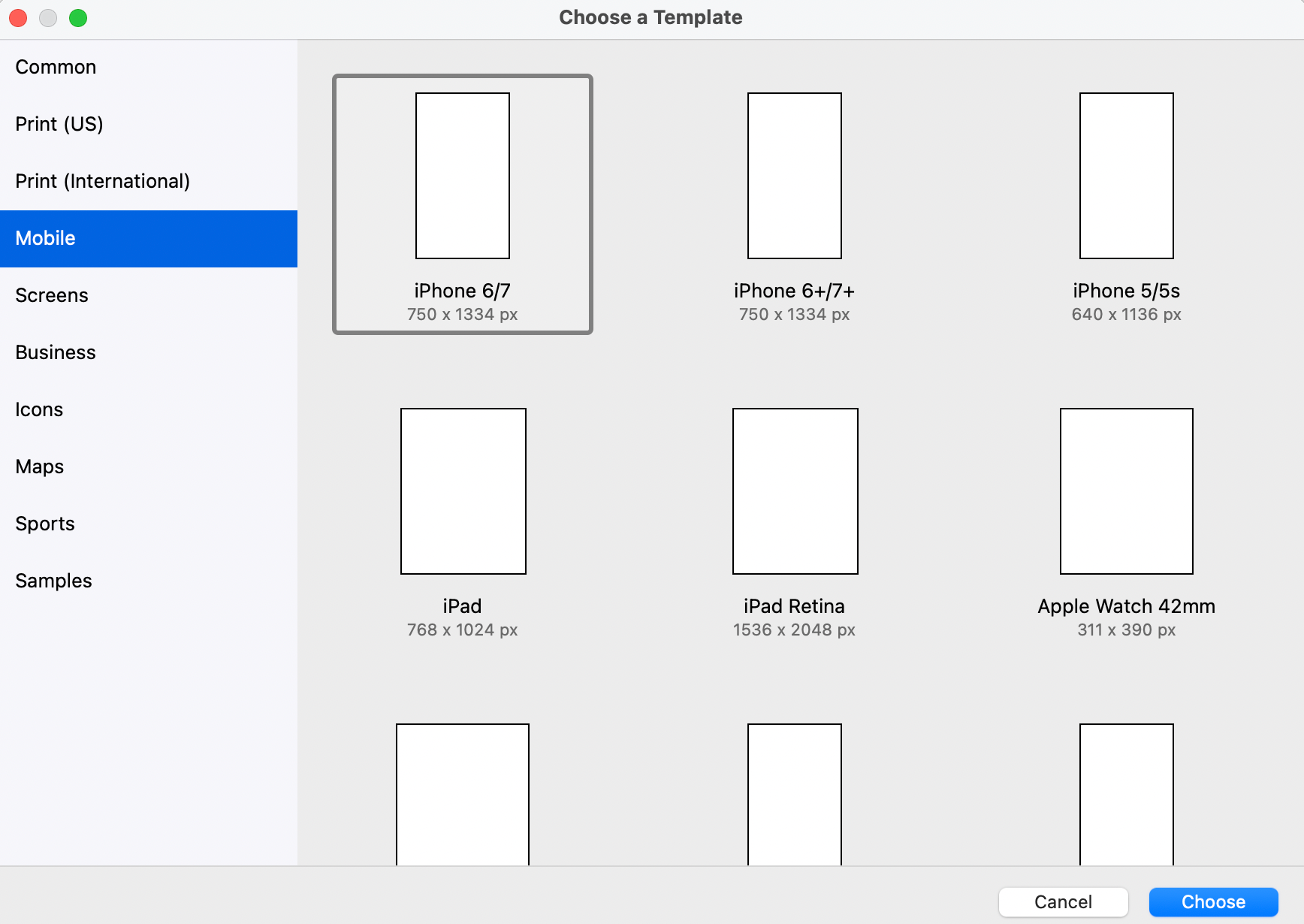 After a template has been chosen, a blank Drawing Canvas will appear. In the example below, Letter (8 1/2 by 11) has been chosen.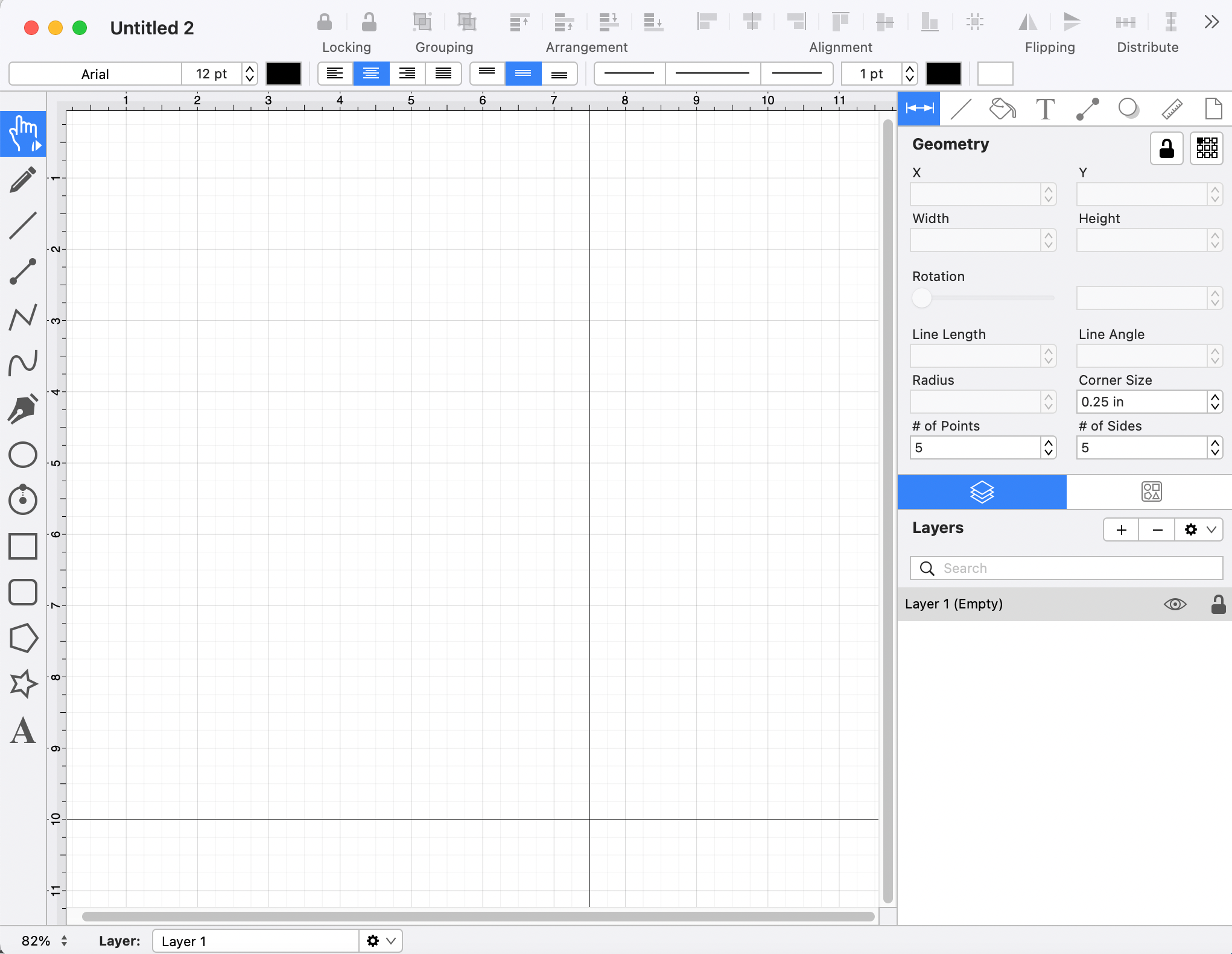 ---