Send Backward
The Send Backward option moves a currently selected figure(s) one step closer to the bottom of a stack within their residing layer. At least one figure within a layer must be selected for this option to be enabled. Use one of the following methods to send a figure(s) back one step within a layer:
The following images display the position of a selected pentagon prior to and after using the Send Backward option.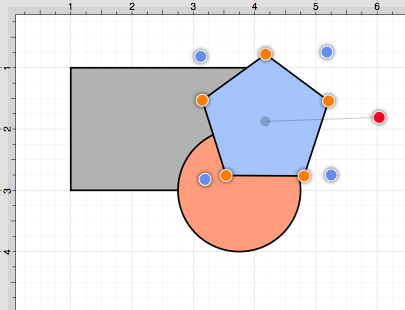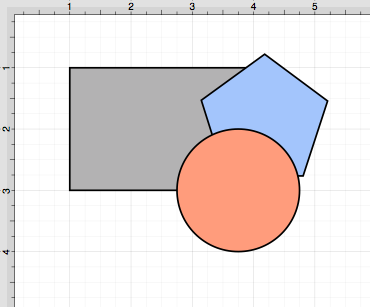 Note: The Send Backward option can be chosen multiple times to continue moving a selected figure(s) to the back of a layer.
---